is all the calamity we hear of occurring worldwide are the start of birth pains? perhaps a small beginning to tan impending tribulation, of which ca & nyc are chief of any cause/bad behaviorist's? what of a huge, Godless, nation being the eruption point of this 'woohan virus?' been waiting for the media to spring THESE OBVIOUS opinions, but not even https://www.aonn.com (kicking c n n's ass) mentions said opinion.
Linda's Bible Study
Ephesians 4:9-10. "(Now that He ascended, what is it but that He also descended first into the lower parts of the earth?He that descended is the same also that ascended  up far above all heavens, that He might fill all things.)"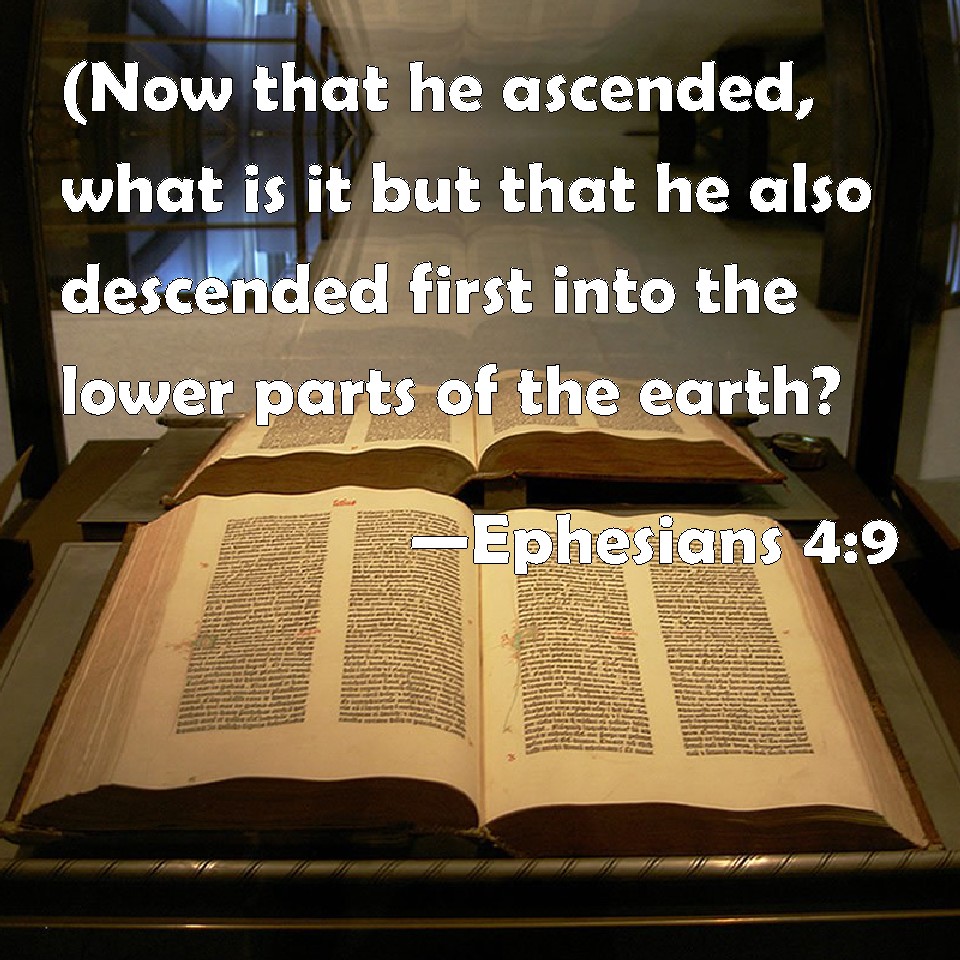 It seems there are two basic position on these two verses. The first is that the meaning is that Jesus descended from heaven to earth, and then went back again when His ministy on earth was completed.
The second is that the "lower parts" of the earth refers to Hades.  The belief here is that on His death, Jesus descended, as the spirits of all Old Testament believers did, into Hades; there, He freed the captives who had been held there  and took them to heaven with Him. Proof texts for this position include Eph. 4:8-10; Psalm 16:10;68:18; Matt. 12:40; Heb. 2:14-15.
The following verses are proof texts that…
View original post 138 more words