sad like these past few months
pinterest.com/davejbuc3/honor
Published September 12, 2012 Updated November 14, 2020 8:54.34PM
Ambassador Stevens; is
remembered as selfless diplomat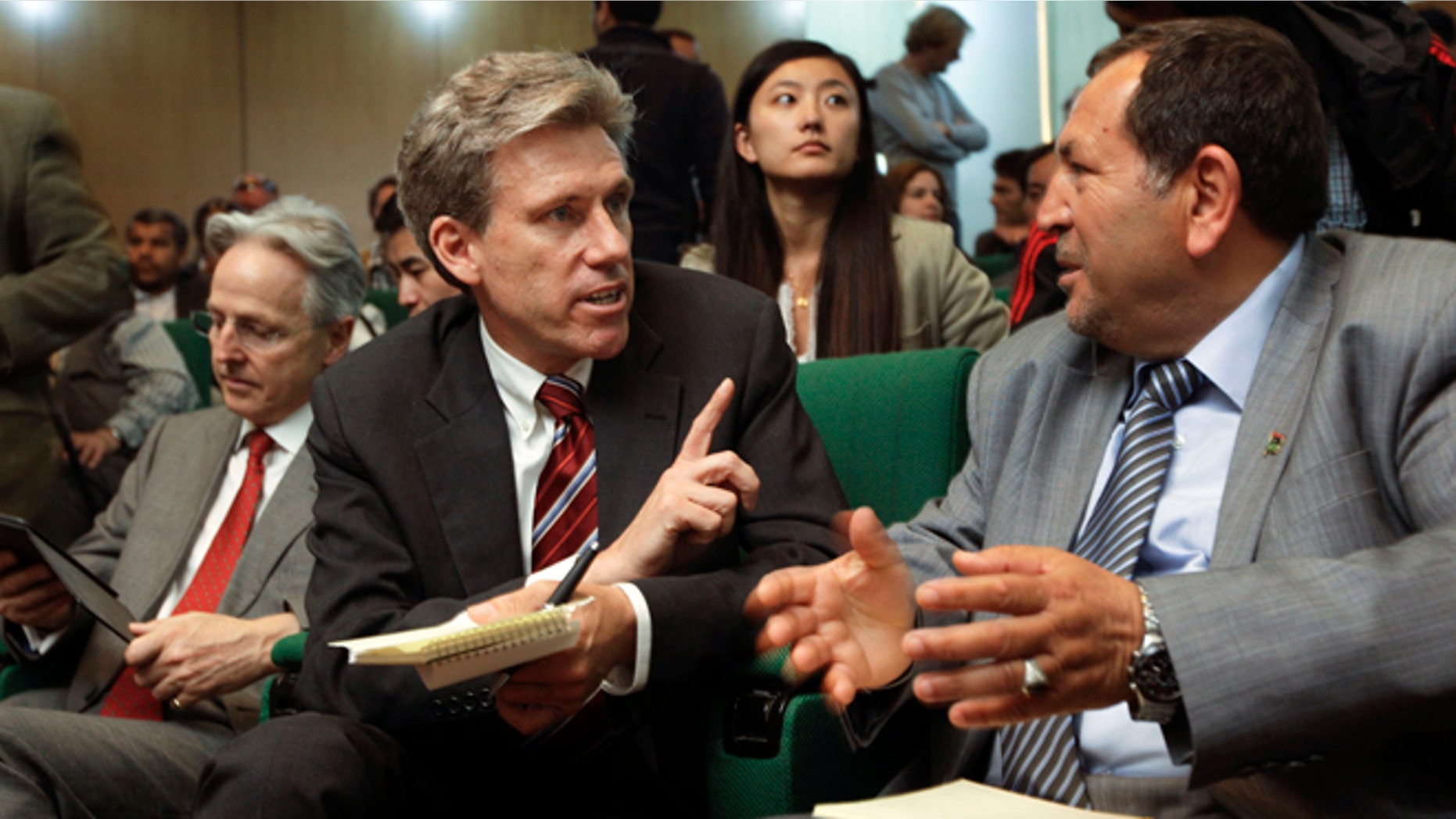 FILE: April 11, 2011: U.S. Ambassador Chris Stevens, center, speaks to Council member for Misrata Suleiman Fortia, right, at the Tibesty Hotel in Benghazi, Libya. (AP)
Christopher Stevens died in the city he helped save.
The striking detail was one of many about his service that President Obama and others pointed to Wednesday as they described the late U.S. ambassador to Libya as a selfless diplomat who over more than two decades earned the enduring admiration of his colleagues.
Former Secretary of State Condoleezza Rice called his career "legendary." When Secretary of State Hillary Clinton and later Obama addressed the tragedy Wednesday morning, department employees were sobbing.
Stevens, who died in an attack on the U.S. Consulate in Benghazi, will leave a lasting mark.
Top officials in the Obama administration described him Wednesday as…
View original post 520 more words